In the digital age we live in, where smartphones have become an essential extension of our lives, it is not surprising that technology has found a place in spirituality as well. Apps for religious are emerging as innovative tools that make it easier to practice faith, connect with religious communities and delve deeper into spiritual teachings.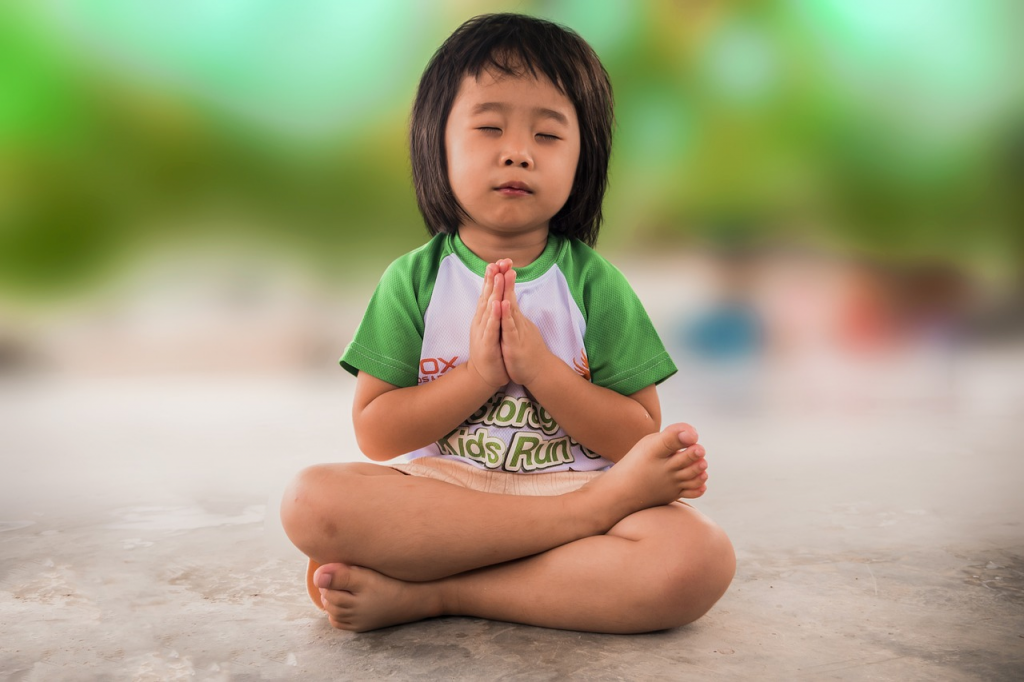 Discover 10 apps for religious people with Android or iPhone
Regardless of belief, individuals can now access a variety of apps that cater to their religious needs, fostering a more enriching and connected experience with their faith. Here's a look at apps for the religious on Android or iPhone, highlighting how they are shaping the way people experience and share their spirituality.
1. Holy Bible App
The Holy Bible App offers a convenient way to access multiple Bible translations, as well as Bible studies, daily devotionals and audio resources. It allows users to read and study scripture on the go, and makes it easy to bookmark favorite verses and share inspiration with fellow believers.
2. Muslim Pro: Ramadan 2023 & Prayer Times, Azan, Quran
For the Muslim community, Muslim Pro stands out as a comprehensive app that provides accurate prayer timings, Qibla direction, fasting notifications during Ramadan and a digital copy of the Quran with translations. It is an essential tool for maintaining religious practice in a busy modern world.
3. Sikh World - Nitnem & Gurbani
Sikh World is an app that caters to the Sikh community by offering access to Nitnem (daily readings) and Gurbani (sacred hymns) in multiple languages. It is designed to help followers of Sikhism engage with its teachings and spiritual practices even in their daily routines.
4. Pray.com - The #1 App for Daily Prayer & Bible
Pray.com stands out as a platform that allows users to share their prayers, request prayers from others, and access prayer and reflection resources. With features such as inspirational stories, guided meditations and a space for the community to come together through prayer, the app offers a unique experience for Christians of all denominations.
5. Hare Krishna Maha Mantra
The Hare Krishna Maha Mantra app is a valuable tool for followers of the Hare Krishna movement. It offers an easy way to follow and recite the "Hare Krishna" mantra, allowing users to connect spiritually and cultivate a mindset of devotion.
See also: App Bible quiz game
6. JW Library
Members of Jehovah's Witnesses will find the JW Library an app that makes available the Bible, publications, magazines and videos produced by the organization. In addition, it offers resources to help users prepare for Bible studies and congregational meetings.
7. Buddhify: Meditation & Mindfulness
Buddhify is an app that brings the wisdom of Buddhism into everyday life. It offers guided meditations and mindfulness practices to promote mental and emotional well-being. Whether you are a practicing Buddhist or someone seeking inner serenity, this app can be an effective tool.
8. iPray: Prayer Times & Qibla Compass
iPray is an app designed to help Muslims keep up to date with prayer times and the direction of Qibla. In addition, it offers features such as an Islamic calendar, customizable azan and reminders to ensure religious obligations are met.
9. Dharma Seed
For those practicing Insight Buddhism (Vipassana), the Dharma Seed app offers access to a vast collection of talks and teachings from renowned teachers. This allows users to deepen their understanding of Buddhist philosophy and its application to everyday life.
10. MyPrayer: Salah & Athan
The MyPrayer app is a comprehensive guide for Muslims on their prayer journey. It offers step-by-step instructions for the five daily prayers as well as customizable reminders to ensure religious commitments are met even amidst the hustle and bustle of everyday life.
Connect with your faith through religious apps
Religious apps have become an innovative means for believers to connect more deeply with their beliefs, practices and communities, regardless of where they are.
These apps offer a number of significant advantages, making the religious experience more accessible, convenient and engaging.
Access to Sacred Information at Any Time
One of the main advantages of religious apps is instant access to sacred texts and teaching materials at any time. Whether at home, at work or on the go, believers can easily access the Bible, the Quran, the Vedas or other relevant religious texts through their smartphones. This allows for daily readings, deeper studies and moments of reflection, thus enriching their understanding of the scriptures and their connection to their faith.
Facilitating Virtual Communion
Religious apps also play a crucial role in maintaining fellowship among the faithful. Even when circumstances prevent attendance at face-to-face meetings, apps offer a platform to watch live streams of sermons, lectures and religious events.
This is especially relevant in times of restrictions due to pandemics, when physical congregations may be limited. Through chat rooms and forums, users can discuss ideas, ask questions and find mutual support, creating a diverse virtual community.
Reminders and Guidelines for Religious Practices
Many religious apps include practical features such as prayer times, directions for religious rituals, and reminders for spiritual appointments. These features help the faithful maintain their religious practices even amidst the hustle and bustle of everyday life.
For example, Muslim apps provide precise times for the five daily prayers and the direction of the Qibla, while Christian apps can send reminders for daily meditations and prayers.
Spiritual Deepening Materials
For those who want to dive deeper into their faith, religious apps offer a range of spiritual deepening resources. These can include Bible studies, daily reflections, guided meditations, talks from religious leaders and educational resources.
Such materials help believers develop a richer, more contextualized understanding of their beliefs, allowing their faith to grow and evolve.
Flexibility in Devotion Practices
Flexibility is one of the biggest draws of religious apps. They adapt to the individual schedule, allowing users to choose when and how they want to engage with their faith.
Whether it's a quick prayer during a break at work, or an in-depth study during free time, apps empower the faithful to shape their religious practice according to their needs and schedules.
See also: 4 Best Bible Finance App; see the tips
August 10, 2023
With much faith and positivity, she writes for the Oração e Fé daily, bringing messages and Divine teachings to everyone.