It is a divine gift to start each day knowing that you woke up and are breathing. It is also noble to thank God and pray for a good life.
Without a doubt, making an intention for a good day can improve your mood, bring your attention to the present, and even prepare you for a fulfilling day.
We have separated here an article with several morning prayers for you to put into practice all your faith and start the day with a lot of prayer. Check it out.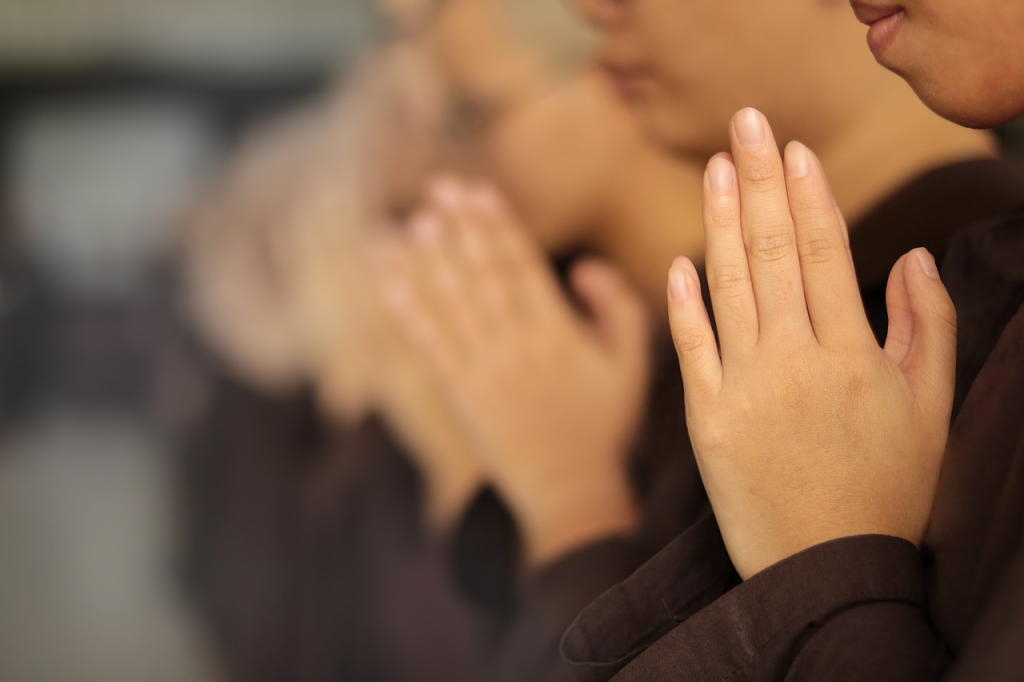 Why pray in the morning?
The countless rewards of morning prayer can be completely incomparable in your life. For example, it may be possible to receive incredible rewards for all aspects of your life, including your physical, emotional, financial, and spiritual well-being.
Most Christians are unaware of several incredibly significant reasons why all followers of Christ should offer morning prayers.
The biblical practice of morning prayer involves getting up at five in the morning, before going to work or school, and giving everything to the Lord. To start the day off right, there is nothing better than to begin by giving thanks for a new day given by the Lord.
Prayers to be said during the morning
1- "Today I come to ask for strength, health, wisdom and peace, Lord. I want to look at the world with loving eyes and I want to be understanding, patient, wise and prudent. Please remind me of your beauty and do not let me fall into temptation. So be it, so it is, amen."
2- "Lord, as I prepare for my day in the morning light, I pray that you will give me the strength I need today to defend you in this hostile world."
Lord, you are aware that the struggles I am currently involved in exist. I hope that you will be with me as I go through them. When I am feeling particularly sluggish, carry me. Don't give up on me, Father, if I give in to temptation. Father, don't ever walk away from me. To overcome these obstacles, I need your strength.
I cried for you, Father, as I overcame them. Because I wouldn't be where I am and I wouldn't have the strength that I have without you. With the strength that you give me, Lord, bless your beloved children. You deserve all the praise and all the honor in the world. You are my power and my shield.
Lord, please keep me and my family safe at all times, especially those who are out of their homes this morning. I pray in the name of Jesus, the Son of the Father, amen."
3- "Lord, I stand in your presence now to ask that all negativity that is currently present leave my life. Remove from my body, O merciful Father, everything that would make me unhappy and unable to live well. Remove this lack of happiness, emotion, and everything else that tries to bring me down, and let these things leave my life now, in Jesus' name.
I pray that joy now becomes a part of my life right now. Be the light that illuminates my life, Lord; be my strength and guide. No more sadness or melancholy, please! I reject everything that would bring me down, including negative emotions and thoughts. In the name of the Precious Savior Jesus. Amen!"
Five short prayers to be said in the morning
1- "Lord, on this new day I commit my life and that of my family into your hands. Help me to face the daily battles that may arise. Guide my steps and deliver me from the snare of my enemies. Put away everything that does not come from You. Increase and restore my faith every day. In the name of the Lord Jesus, Amen."
2- "A new day begins and I feel your care always close to me, my God. Today I come to ask you to continue caring, protecting and guiding my steps to the path of good, always showing what you have prepared for me. Amen."
3- "My Lord, today I come to ask you on this new day to guide my steps and teach me to live within your wills and your way. Amen."
4- "May God bless me and my family on this new day that begins. May his hands direct us to the path of love, faith and kindness. So be it, so it is. Amen."
5- "May the Lord almighty with his divine grace intercede for me and my family on this new day that begins. Help us to practice and increase our faith, Amen."
When you finish your morning prayer, you can complement it by praying an Our Father at the end. Believe in the prayer you are praying, intend your requests with a lot of faith, trust in the God who sees and knows everything.
Now that you have several morning prayers, choose the one that has touched your heart the most and start practicing your faith, praying every morning and giving thanks for the new day that has been granted.
See also: Prayer to start the day well: Connect with your faith
February 14, 2023
With much faith and positivity, she writes for the Oração e Fé daily, bringing messages and Divine teachings to everyone.