A prayer to start the day well is essential for anyone who wants to connect with their faith and raise their spirituality. There are several prayers that improve people's minds and help them cope with daily problems and chaos. Check them out below.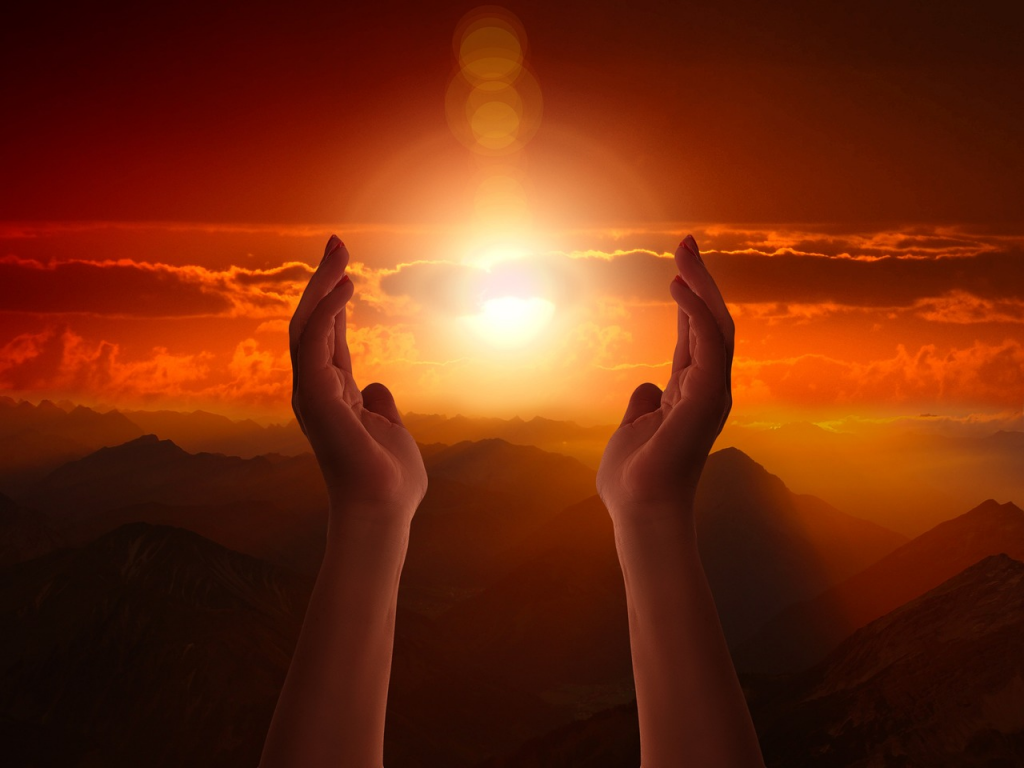 Prayer to start the day well
On some days, it is common to wake up with our minds racing without even getting out of bed. This happens because of the choices we make on a daily basis, which can attract negative thoughts.
Fortunately, with God nothing is impossible, and nothing is better than talking to Him through prayer. To get rid of these thoughts, the prayer to start the day well is the indication.
When people start the day with a prayer, it is possible to get rid of negative thoughts and keep the heart light. Furthermore, through prayer, it is possible to raise one's faith and spirituality.
Anyway, to improve your day with harmony and high spirituality, saying a prayer is the best way. There are several prayers to achieve your goals and open paths. Check them out below:
Psalm 46
"God is my refuge and my fortress, He is my help in distressing times. Therefore, with Your help, I will fear no evil. Even if the earth changes and the mountains turn into the midst of the seas, with Your glory I will get the help I need.
Though the waters roar and trouble, and though the hills shake the wildness, there is a river that makes the city of the Lord glad. Almighty God, who is in the midst of it, I believe that You will help me break through these barriers.
The Lord, King of all kingdoms, is with us. The God of Jacob is my refuge. I have contemplated all the divine works. Almighty God, who has the power to stop wars, break the bow and cut the spear."
Prayer of the day
"Lord, I thank you for the air I breathe and for allowing me to wake up every day. I thank you for the sun, for the flowers, for the birds, for my family, and for all the blessings you have provided in my life.
Almighty God, I ask that my day be productive and blessed. May no evil be able to come into my life, keep me Lord and deliver me from all the traps in my journey.
Please be with me Lord, in all the hours and minutes of my life. Provide me with all the strength to endure difficulties. May my day be prosperous and may I leave and return home safely. May it be so,
Amen."
Psalm 30
"Lord, today I exalt You because You have exalted me, and have not allowed my enemies to rejoice over my life. Almighty Lord, I cry out to You to provide the healing I need under my days.
Lord, may my soul be able to climb into Your grave. I ask that You preserve my life and not let me fall into the abyss. You who are holy, make me celebrate all Your holiness. Though Your wrath lasts a few moments, in Your favor is life.
Amen."
Prayer for the day
"Lord, before You I empty my being to make a dwelling place. My body is a temple for Your spirit. I cry out for You to pour out all Your grace upon my being.
I surrender all anxiety and fear into Your hands. Everything You do is perfect, and I am eternally grateful for everything You have provided in my life. Lord Jesus Christ, take care of my being this day.
Though the crying lasts for one night, I know that joy will come in the morning. Please make my moment of smiling come soon. Bless my walk, my speech, and pour into my being all Your wisdom.
The Lord who says 'Whatever you ask, you receive; and whatever you seek, you find. I ask that You cause this blessing to fall upon my life. I look to You for all my strength and ask that You incline Your ear to my prayer.
I beg You, Lord, to pour Your grace and abundance into my life. May I be able to drink the water of life. With Your help I can do all things, because You are the creator of the whole universe.
With all the faith I have in You, Father, I know I can move mountains and face the impossible. You are my Savior, Lord. May it be so,
Amen."
Importance of prayer
When people start their day with a prayer, they are beginning a new cycle in their life. Through divine protection, every hour and minute of the day will be blessed by God's grace.
All those who make a habit of praying daily, increase their intimacy with the Creator, keeping themselves under his protection. Prayers need not be to ask for a blessing in life, but also to give thanks for it. 
See also: Prayer to start the day: Devote yourself every day to God's Word
With much faith and positivity, she writes for the Oração e Fé daily, bringing messages and Divine teachings to everyone.