Different ways can express themselves from the prosperity. There are people who have the prosperity of material wealth, people who have luck and love, and people who are rich in their health. A portion of each wealth is ideal for living a happy and full life, but this is not always the case, is it? For this reason, there is the morning prayer for wealth and prosperity, which is a way to connect with God and ask for help. So when you pray, make sure that your request is sincere and that you will be heard.
We have brought in this article some prayers that should be said at the beginning of a new day, prayers to awaken prosperity on all levels in your life. For more details, keep following.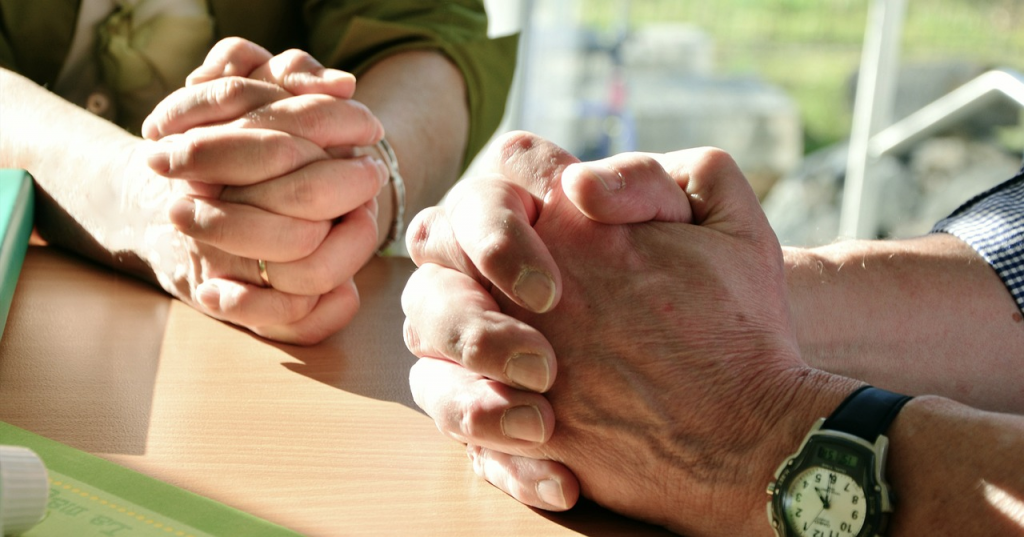 Morning prayers to attract prosperity in your life
1- "Here I am to call upon God, the creator of this vast universe, on behalf of prosperity in my life. May I on this day be enveloped in the light of financial prosperity from the top of my head to the last toe of my feet. Place the gift of wealth in me so that I may see your glory and hear you calling where I am going. And I pray that the blessing of wealth will be present in my life and that whatever I prosper even whatever comes to go wrong will go right. God controls the ore and silver, so only the Lord can grant me abundance and prosperity at all levels of my life. Because you are a God who multiplies, unites and adds, make your greatness known in me and help me to win, conquer and grow. I raise my voice in the name of my God and declare that money will begin to flow in all directions and in torrents of abundance from now on. From this day forward, my destiny is destined to be prosperous, for I am a child of the God who created the whole world and will make me prosperous in every aspect of my life, so be it, so it is, amen."
2- "Dear God, may a wave of positive energy and a transforming light come our way, restoring our finances and our spirit. Everywhere there is food or any value, may there be multipliers of these things. We should be able to support our family and help those in need, so that only the greatest good fills our interior, abhor everything that makes us sad, so that the spirit of unity and harmony is activated at our table so that we can share peaceful and joyful moments. Open the gates of heaven and spread perpetual prosperity. Lord, please bless us with your presence. We thank you for your generosity and will always be grateful. With much gratitude and love, amen!"
3- "Oh, great God, please grant my request so that I can fulfill my desire even when I am on the heights of divine glory. Do this by opening the eyes of this humble creature. My prayer is heard. Oh thank you Father, grant me the favor I so long for (make the request) to be granted. God, if I deserve it, grant my requests now according to Your riches in Glory. I will always be grateful for Your blessings that are constantly present, active, unchanging, and flowing abundantly in my life. My shepherd is the Lord; I will not go wrong. He makes me rest in green pastures and leads me steadfastly to still waters. Defend my soul; lead me in the paths of righteousness and love in his name. I worry about nothing even if I were to continue walking through the valley of the shadow of death since you are with me; your mantle and love comforts me. In front of me, in the presence of my enemies, you prepare a meal; you bless my head with oil; I am your cup and overflow. All my days in this life will no doubt be filled with mercy and kindness, and I will spend much time in the house of the Lord. Amen.
Prayer to Saint Expedito for urgent causes related to prosperity
"In this moment of distress and despair, my Saint Expedito of the Just and Urgent Causes, comfort me. Together with Our Lord Jesus Christ, pray for me. Protect me, help me, give me strength, courage, and serenity. You are a holy warrior; you are the saint of the wounded; you are the saint of the desperate; you are the saint of urgent causes. Grant my request: (make a request right now). Help me to get through this difficult time. Keep me safe from anything or anyone that could harm me. Protect my family, please. Please give urgent attention to my request. Give me back my peace and tranquility. I would be eternally grateful and will spread your name to all who have faith. Amen."
Why do morning prayers to attract prosperity
The prayer for prosperity is a prayer to God for help in a difficult situation. No sin is committed and there is no shame in praying for financial life, God wants us to be happy, and financial security is one of the requirements for a healthy and full life. Pray the Prosperity prayers every day and strive to always follow the Lord's commandments with much perseverance and faith so that He will help you and be by your side, even when everything seems impossible to change, remember, our faith can move mountains, all we have to do is believe.
See also: Prayer to start the day well: Practice respect
February 16, 2023
With much faith and positivity, she writes for the Oração e Fé daily, bringing messages and Divine teachings to everyone.