A prayer to start the day well has the strength and power to provide blessings in the lives of believers. Prayers are essential to bring the Christian closer to God, regardless of the situation, and can improve the day of anyone who believes. Check them out below.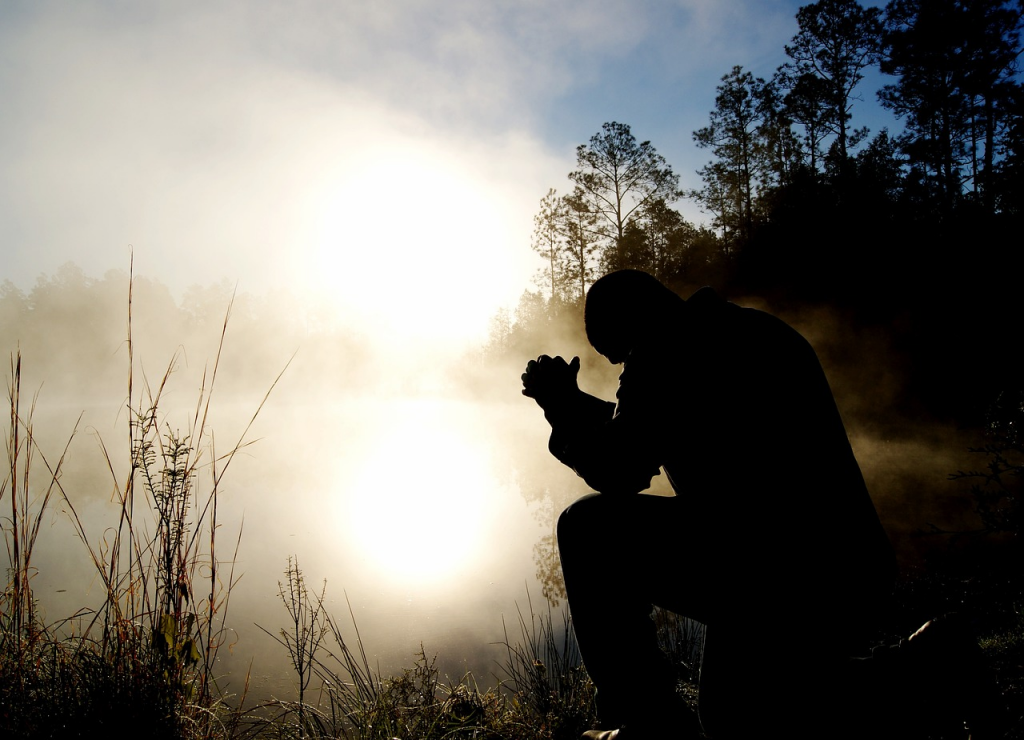 Prayer to start the day well
A prayer to start the day wellAs the name suggests, it is indicated for the faithful who want to awaken with spirituality and high protection. By praying these prayers, one can prepare for another day in life.
Anyway, just like prayers said at night, these prayers can be used to ask for protection, blessings, or to give thanks for yourself or loved ones. These prayers help get rid of any negative thoughts and strengthen faith.
Prayer is a way to connect with God. Anyway, to give thanks or ask for blessings in your day, just wake up a few minutes earlier and say a prayer. There are several powerful prayers that open up any path.
The first prayer is a way to connect in a sincere and loving way with God. As with any prayer, it is essential to pray with as much faith and strength as possible, surrendering your path to the Lord. Check it out below:
Powerful daily prayer
"Lord Almighty, I don't know what or who will cross my path today, but You are my rock and fortress in every hour and minute. You are my shield and my strong tower.
Please help me to anchor today. Keep me strong and cause me to choose the Lord in all my daily paths. Make me embrace any opportunity that crosses my life.
God, thank you for loving me and may nothing be able to take that away from me! Even if I fail at some point, may You whisper Your unconditional love into my soul and remind me of Your blessings every morning.
Lord, surprise me with all your grace. Thank You for being with me daily. Please wake me up again tomorrow with all Your love. I can't wait to meet You again.
Amen."
Guardian Angel Prayer
"Holy Angel, first thing in the morning I want to greet You for all Your love. Please walk and pray with me so that I can have the longing for God. Make me discover everywhere what is good and help me to have positive thoughts.
Then I will know that my day will be great, because You will be with me, my Holy Angel. May it be so,
Amen."
Prayer to give thanks for another day
"Merciful Father, thank You for watching over me during my sleep and providing me with another day of life. Please help me to live this day through the instrument of Your grace, Your love and grace.
I dedicate into Your immaculate hands all my daily actions and gestures. May I be able to praise Your name with glory. Dear Mother and admirable Queen, teach me to walk as You do and make my heart carry boundless love.
Please, Lord Almighty, make me live a lively life through the practice of faith and divine providence. May I recognize and accept the initiative of Your love in each and every circumstance of my life. Let it be so,
Amen."
Thought and message of the day
People recognize that the Holy Bible can improve life in many ways. For this reason, it is essential to know and read the word of the day to elevate divine faith and spirituality.
The message of the day is this: "When the sun sets, do you doubt that it will rise the next day? No. You believe and believe that it will rise again, even without seeing it. This is called faith.
We have the same faith as God, for He never fails. Even without seeing, we know that the Lord Almighty will not forsake us. The Holy Bible says that a little faith in God has a great effect on our life.
Each and every person who truly believes knows that nothing is impossible and we can move mountains. To see God's miracles, you just have to believe, believe and act for Him.
According to Hebrews 11:1: "Now faith is the certainty of what we hope for, and the proof of what we cannot see."
I can say more than one prayer
Morning prayer is the best way to start the day right. Through these prayers, harmony and spirituality can maintain daily positivity, even in the face of daily chaos and problems.
Most people have questions about how many prayers to pray daily. There is no limit, that is, you can pray as many prayers as you wish to open your paths and achieve your goals. But remember to have faith and be thankful for all the blessings. 
See also: Prayer to start the day: Devote yourself every day to God's Word
With much faith and positivity, she writes for the Oração e Fé daily, bringing messages and Divine teachings to everyone.